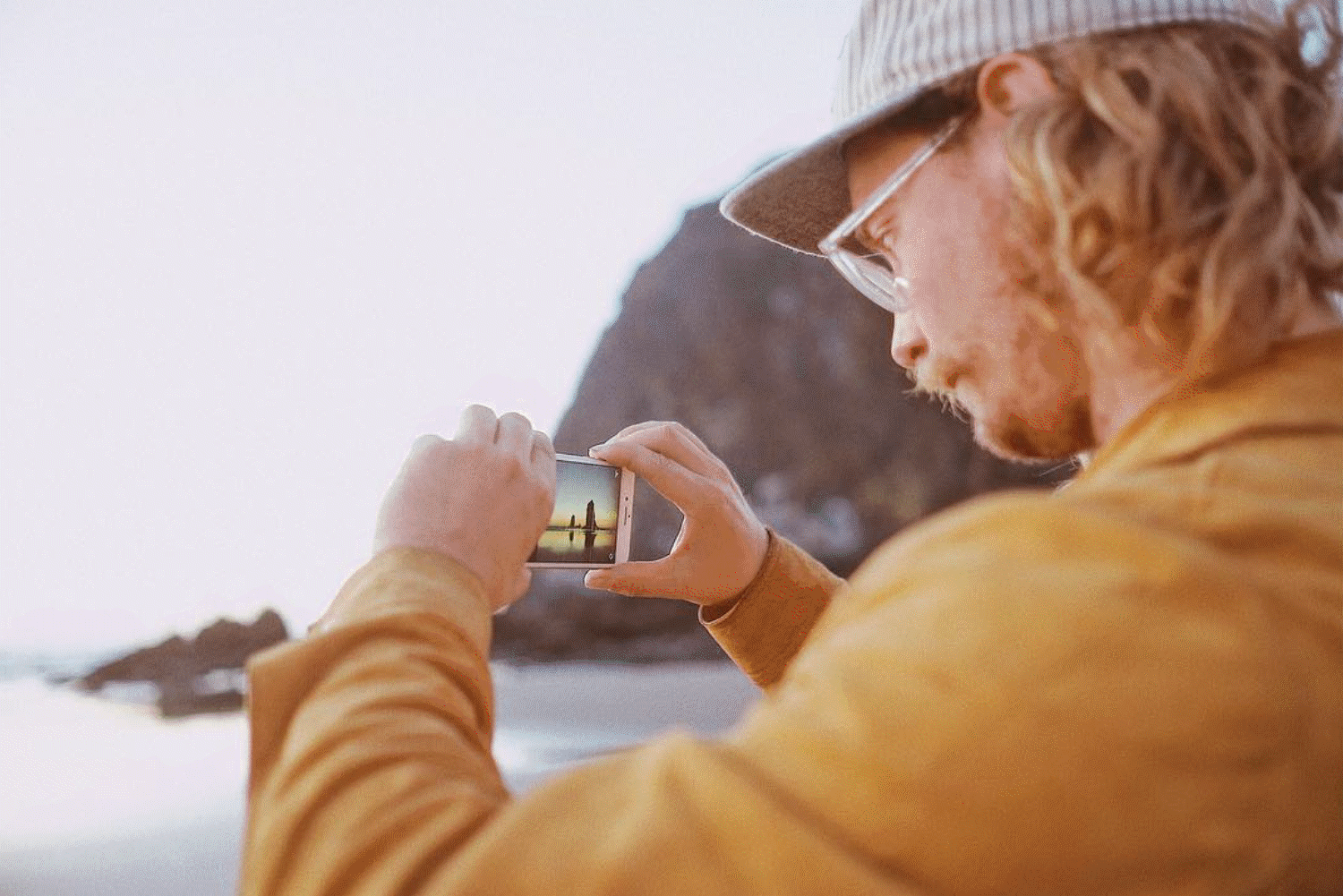 No matter where we travel to, there are things we take with us—or things we bring home to remember a place. That's the purpose of this series: to learn about the #LojelCollective's favorite items or keepsakes, and the stories behind them.
A few years ago, I started taking travel photos on one specific film camera. I decided I wanted to be more intentional with my photography in order to collect moments and stay present—not just pictures of myself in the perfect outfit for social media. We all take photos to remember places and people, but the pressure to share things online can be overwhelming.
Now, when I take a photo, I breathe deeply, feel my surroundings, raise my camera, and capture the moment while staying present. I only develop photos once I've finished a roll, and keep prints of my travel photos in a box that I can sort through to relive each moment. These photos aren't intended for social media; they're meant to be souvenirs that I can share with close friends and family for years to come.
Chase Jarvis believes that "the best camera is the one that you have with you." You can make do with anything—a disposable camera, an iPhone, a Polaroid. I use a Nikon L35AF or Canon AE-1. Film photography challenges my patience in a world where everything can be seen by anyone in an instant. It reminds me to slow down during the whirlwind of traveling.
Cale Sennett is a photographer, musician, and creative programmer based in Seattle, WA.
—
Written by: Cale Sennett