A carryall you can wear. This versatile tote is ideal for large and irregularly shaped items that don't fit in most bags and is great for errands and spontaneous shopping. Its unique 3-way carry lets you wear the tote over the shoulder or crossbody, allowing hands-free movement.
Collection: Niru
Material: Recycled Crinkle Nylon Fabric (C6 DWR), 100% Metal (Aluminum and Steel) Components, Full-grain leather
Dimensions: 23.2×13.8×5.5in, 59x35x14cm
Strap Length: 26-49.5in, 66-126cm
Weight: 0.55lbs, 250g
Capacity: 15L
Warranty: 2-Year Warranty
LOJEL currently ships everywhere across the 48 contiguous United States. We offer free standard shipping (3-5 business days) on all orders to those states.
Your purchase comes with a 30-day hassle-free return policy.
Simply use this contact form to contact our customer service team.
We'll then send you a free return shipping label that you can use to return your purchase at no additional cost.
We will fully refund products that haven't been used and aren't damaged or altered from their original condition.
Please note that shipping costs are non-refundable.
Contact customer service immediately if you receive a LOJEL product that is in any way damaged.
We offer a 2-year limited global warranty on all Niru bags.
Situations where the bags warranty doesn't apply:
• If the receipt, invoice, or digital order confirmation is lost, defaced, or illegible
• If unauthorized modifications and repairs have been made
• If the product has been used in conditions outside of its intended purpose
The warranty does not cover damage from:
• Improper care or misuse
• Excessive sun exposure
• The use of inappropriate cleaning products
• Normal wear and tear:
– Exposure to extreme temperatures, acids, solvents, or moisture
– Fabric abrasion
– Rips, tears, or cuts
– Melted zippers or fabric
– Stains (grease, oil, dirt, ink, etc.)
To learn more about our warranty policy, visit our warranty page.
If you need more information and assistance regarding warranties, don't hesitate to contact us.
USE
Load large items in the main compartment and smaller items in the interior zipper pocket for easy access.
Adjust the strap to a desired length to wear over the shoulder or crossbody.
For compact storage, lay the empty bag flat on an even surface. Fold the bottom end of the bag to the base of the handles. Fold the bag a second time and roll the handles over each side.
CARE
Dampen a microfiber cloth using water mixed with mild detergent or soap (do not use chlorine or bleach).
Wipe the nylon surface while avoiding any metal components.
Dry the surface with a towel.
Spray waterproof coating (e.g., Nikwax) on the fabric surface.
Place a cedar ball into the bag to reduce odors and moisture.
The Niru collection is crafted with 100% recycled Crinkle nylon, a fabric produced from pre-consumer industrial waste. In many manufacturing processes, large sums of excess material often go unrecycled due to cost or inconvenience. Using pre-consumer recycled fabric addresses this concern, reducing our consumption of non-renewable virgin materials and the amount of post-industrial waste we generate ourselves.
The simple shapes in each bag's design require fewer fabric panels, minimizing material discarded from cutting and sewing and eliminating waste at the source. The bags also feature other premium material choices—vegetable-tanned leather accents and 100% metal components (aluminum and steel), including straight zippers that extend the life of your purchase.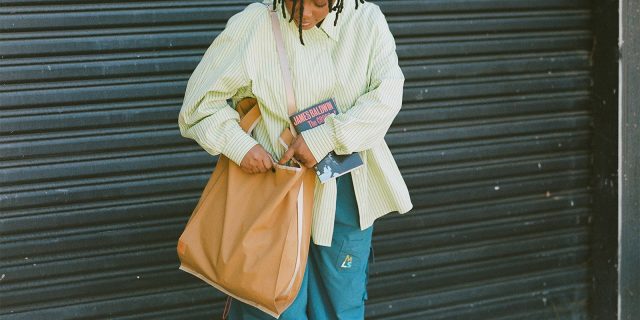 For All Sorts of Situations.
Versatile Handling
Carry an assortment of everyday items for work and recreation, from office equipment to sports gear.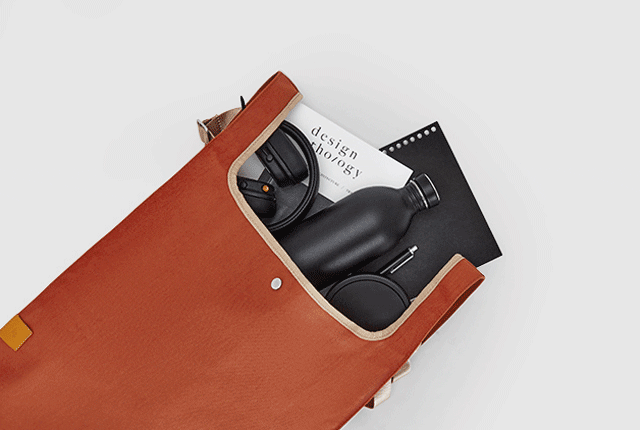 Space for Small Items
An interior zipper pocket lets you safely store and easily access small valuables.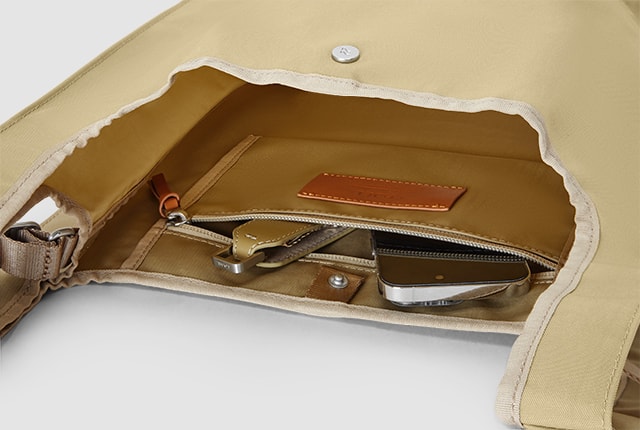 Compact Companion
When empty, the 3-Way Tote can be folded for easy storage or transit before picking up items or after dropping them off.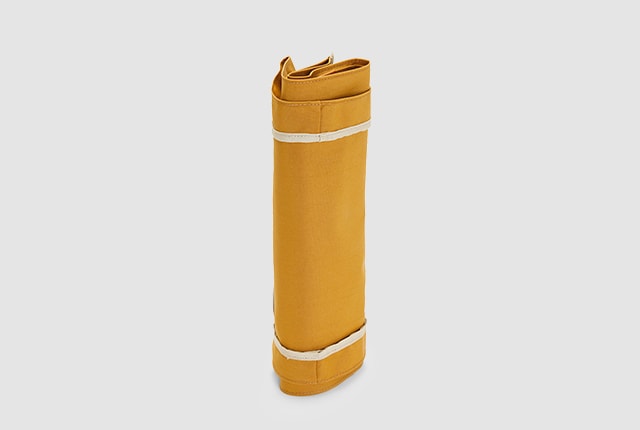 Conscious Construction
Niru is made with 100% recycled nylon fabric and premium components. The collection is packaged with corn-based, home-compostable material.