Keep your most essential cards in a full-grain leather carrier that nests comfortably in your pocket. A special pull-tab compartment has space for coins, mobile SIMs, and other tiny items.
Collection:

Iloj

Material:

Full Grain Vegetable Tanned Vachetta Leather

Dimensions:

3.7×2.8in, 9.3x7cm

Weight:

0.04lbs, 18g

Capacity:

Up to 4 cards

Warranty: 1-Year Warranty
LOJEL currently ships everywhere across the 48 contiguous United States. We offer free standard shipping (3-5 business days) on all orders to those states.
Your purchase comes with a 30-day hassle-free return policy.
Simply use this contact form to contact our customer service team.
We'll then send you a free return shipping label that you can use to return your purchase at no additional cost.
We will fully refund products that haven't been used and aren't damaged or altered from their original condition.
Please note that shipping costs are non-refundable.
Contact customer service immediately if you receive a LOJEL product that is in any way damaged.
We offer a 1-year limited global warranty on all accessories.
Situations where the accessories warranty doesn't apply:
• If the receipt, invoice, or digital order confirmation is lost, defaced, or illegible
• If unauthorized modifications and repairs have been made
• If the product has been used in conditions outside of its intended purpose
The warranty does not cover damage from:
• Improper care or misuse
• Excessive sun exposure
• The use of inappropriate cleaning products
• Normal wear and tear:
– Exposure to extreme temperatures, acids, solvents, or moisture
– Fabric abrasion
– Rips, tears, or cuts
– Melted zippers or fabric
– Stains (grease, oil, dirt, ink, etc.)
To learn more about our warranty policy, visit our warranty page.
If you need more information and assistance regarding warranties, don't hesitate to contact us.
USE:
Insert up to four cards.
Use the top sleeve to store more than one card.
Use the pull-tab pocket for coins and other items of similar size.
Do not overload.

CARE:
Dampen a microfiber cloth using water mixed with mild detergent or soap (do not use chlorine or bleach).
Wipe the leather surface while avoiding any metal components.
Dry the surface with a towel.
Apply leather cream or wax to nourish the leather.
Use a towel once again to polish the surface.
The Iloj collection uses Italian vegetable-tanned leather and nickel-free plated metal components.
Vegetable-tanned leather is processed using natural tannins instead of hazardous chemicals such as chromium that cause environmental pollution and harm human health. This durable material makes it a long-lasting and timeless choice for everyday use.
Using nickel-free plating reduces the risk of this toxic metal leaching into the environment during production. The Iloj collection is crafted with zinc alloy, iron, and copper, using an electroplating process to create the sleek, brushed nickel finish without using nickel itself.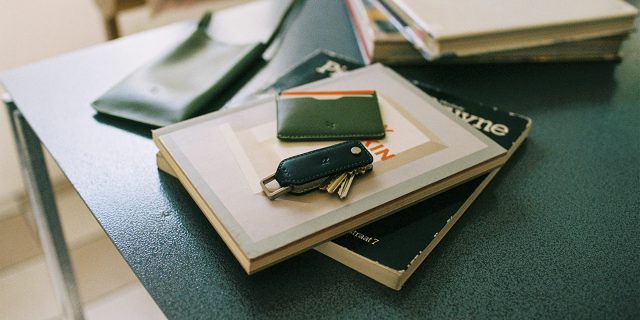 Convenience with a classic touch.
Barely There
Unlike bulky wallets, the Card Holder has an extra-narrow width. Its ultra-slim profile makes it comfortable to carry in your pocket.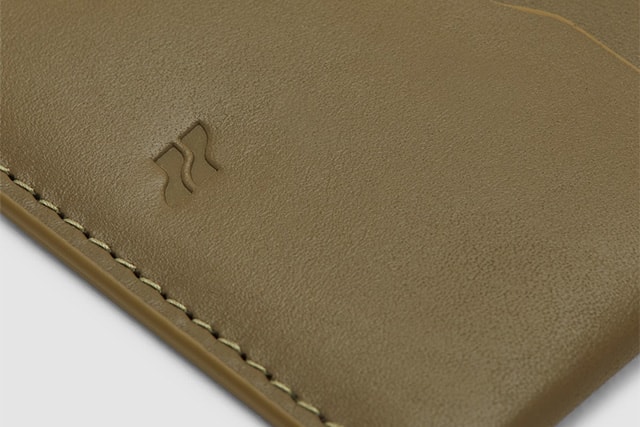 Essential Access
Store up to 4 of your most essential cards, including your ID, driver's license, and various payment cards.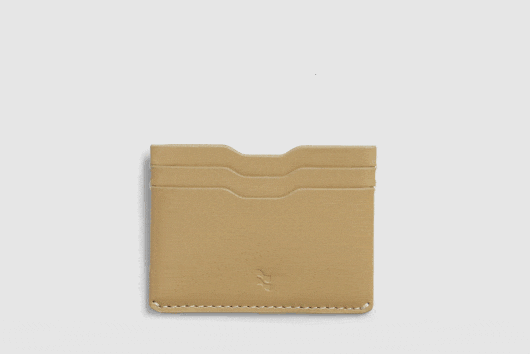 Not Just Cards
A small pull-tab pocket stores and secures coins, mobile SIMs, electronic trackers, and other small items.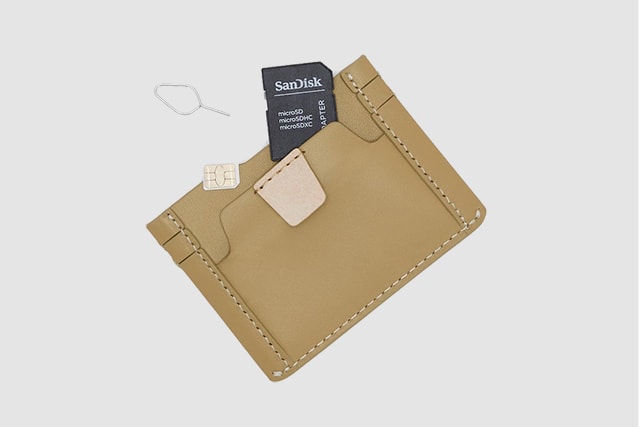 Zero Plastic
Iloj contains no plastic. The collection is made with natural leather and packaged in home-compostable materials derived from sugarcane and corn.